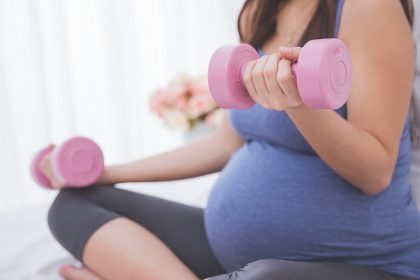 On social media, pregnant women regularly get the wind from the front. Many assume that a workout during pregnancy can cause complications, but new research proves the opposite. An active lifestyle during pregnancy can considerably reduce the number of hours on the delivery table.
The benefits of sports during pregnancy have already been proven by many studies. For example, an active lifestyle would reduce back pain and boost the energy level of pregnant women. Once your child is born, sports also help to restore your body. However, new research by the Technical University of Madrid has also shown that sports have a positive impact on the number of hours that women spend on average on the delivery table.
For the study, 508 pregnant women were randomly divided into two groups. 255 among them received a light intensive workout program that they had to perform three times a week, while the remaining 253 women did not have to workout.
Subsequently, the delivery of each woman was followed closely and factors such as the duration of each phase during delivery, the delivery method, weight gain, the demand for epidural anesthesia as well as the weight of the baby were closely monitored.
Researchers came to the conclusion that the expectant mothers working out softly three times a week during their pregnancy spent fewer hours in the delivery room. Both the duration of the development phase and the actual delivery were impressive.
In addition, women were less likely to ask for an epidural during childbirth.