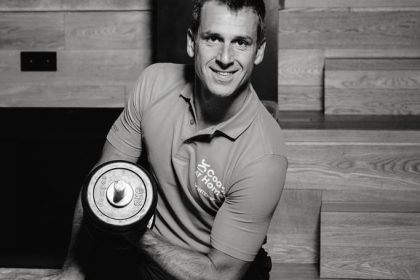 It is not a simple physical trainer, the personal sports trainer, aka the coach, will pamper your mind, maintain it and boost you when you would like to give up.
In personal coaching, the coachee maximizes his potential and his abilities thanks to the trainers' tools.
The sports and fitness sector is booming (running, fitness walking, fitness, maintenance gym, bodybuilding, nutrition, etc.). Young and old become aware of the fact that the practice of a sports and/or physical activity contributes to a better life. Can we speak of a real awareness or a fact? It is a fact that the cult of the image in our society also causes people to worry more and more about their appearance.
Sports/fitness halls are multiplying and the "sports trainer" of the 80s has become the "coach" (guide/coach).
Overall, sports coaching is a method for training with the help of a professional who will accompany you until you achieve your goals.
Sports coaching at home or in business: local support. The coach travels with all the necessary equipment (dumbbells, gym ball, kettlebell, rubber bands, TRX straps, jump rope, etc.), to provide you with personalized sports sessions. Of course, tailor-made has a price and it is often higher than an indoor coaching course with a sports teacher, the sports coach must plan for other expenses such as travel for example.
Sports coaching in the fitness room for people who want to use weight machines and others.
Group sports coaching: an economical solution. With group sports coaching you will be able to use the energy of others and you will no longer be facing alone your goal, and let's not forget online coaching thanks to new technologies.
The sports coach or personal sports trainer often supports the preparation of high-level athletes or is responsible for training a team. The personal trainer at home offers personalized coaching at home or in the gym. Fitness coaches most often work in fitness rooms, gyms or swimming pools.
It is of paramount importance that all these professionals are qualified. Their expertise requires specific training: a master's degree or university degree, specific state patents, etc.).
University personal trainers are equipped with a good knowledge of the anatomy and physiology of sport. Thus, offer a quality, totally personalized and top-of-the-range service whatever the objectives: well-being and aesthetics, (re) fitness, bodybuilding, cardio-training, competitions.
The personal coach motivates and manages personalized, adapted and varied training according to the physical condition of the people. Each person is unique. It is therefore essential to create a suitable training program. The trainer and his client will define together the objectives to be achieved and the planning of the training sessions. These will be established according the desired results while taking into account the active life and the various personal and professional obligations of the client.
What workouts:
Functional training: a complete and dynamic training that aims to improve the movement and functioning of the body.
It allows you to fight against injuries, increase your potential (both physical and mental) and improve your daily health. Its practice will strengthen and soften the body as a whole. Functional training includes a wide choice of exercises that can be practiced with or without equipment, both indoors and outdoors (walking, running, push-ups). These will help you build up essential physical qualities such as strength, endurance, speed, coordination and flexibility.
Analytical training: training relies on strengthening a muscle or muscle group in particular. This is particularly the case when working exclusively on machines in a gym.
Why a personal sports trainer?
During training with a personal sports trainer, we are led to exceed our limits and thus get out of our comfort zone. That's when the progress starts to show. People who practice a sport without supervision do not optimize their performance and often give up the practice after a few months.
Several years without sports and with too rich nutrition do not fade in a few fitness sessions.
Any excuse is good to put off your sports session until the next day… However, when a coach is waiting for you, you feel this obligation to have to go to your appointment. The first sessions will be difficult, but little by little, it will become an integral part of your daily program and become essential for your physical and mental well-being.
Real psychological support for his client, the personal trainer manages the physical preparation as a whole. Physical preparation is a process that influences the development and optimization of physical qualities. It preserves physical integrity (muscular, osteo-articular, etc.) and thus prevents the risk of injury. The coach will also be able to accompany in a work of rehabilitation or postural rebalancing. It is important for people suffering from back pain, scoliosis or other dysfunctions to practice physical activity that is framed and specific to their problems.
Fitness, weight loss, bodybuilding, stretching, physical preparation… whatever your goal, a personal trainer is able to offer you a sports program and tailor-made support, based on targeted exercises, according to your own abilities.
Follow us on Facebook and LinkedIn