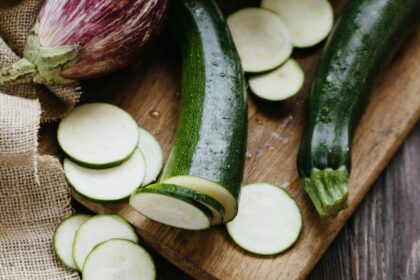 Fruit with an elongated or round shape and green or yellow color. It is indeed a fruit, because it contains seeds of the plant, but it is commonly used as a vegetable. It has that sunny something that gives the dishes a Mediterranean look.
Fleshy, and low in calories (only 15 kcal/100g), zucchini is made up of 95% water, its satiating power is high and it is an inexhaustible source of minerals and trace elements.
Added to the long list of its benefits are potassium, vitamins C, B3 and provitamins A. Cooking it by steaming or stewing also means retaining all its nutritional potential. It lends itself to different preparations. We love it in couscous and ratatouille but eating it raw, grated is a delight! What's more, zucchini is high in fiber and low in sodium, making it an essential vegetable in a salt-free diet!
Enjoy your food!