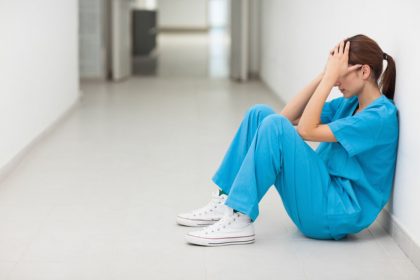 What is burnout?
Are you suffering of mood swings, irritability, impatience, having difficulties to maintain your attention, losing concentration, motivation or interest in activities of all kinds? These are just some examples of the psychological symptoms that may occur.
The physical symptoms include: excessive fatigue, sleeping difficulties, headaches, muscle pain, shortness of breath, mild chest pain etc.
According to the World Health Organisation, 'burnout' is characterized by 'feelings of intense fatigue, loss of control and accomplishing nothing at work'. When you are feeling burnt out you will tend to cut yourself from others. Yet it is extremely important to surround yourself with your friends and family. It also sometimes helps talking about your feelings with someone external.
You can recover from a burnout. Take time for yourself, reevaluate your priorities and seek professional help. Slowing things down by taking a break and focusing on getting better is the best way to get out of that vicious circle.
Prevent a burnout?
It is possible to prevent a burnout by including simple things in your everyday life. Rather than jumping out of bed when hearing your alarm in the morning, take 15 minutes to yourself to stretch, read a book or meditate. Eating healthy, having a regular physical activity and sleeping enough will give you the energy to face the day.
Know your limits and learn to say no. It will give you a sense of empowerment and a control over your life. One of the most difficult things to do is to switch off completely. Therefore, switch off your phone, stop checking your emails, just log off from all social media interaction for a few hours.
Hence there is no better way to get better than by finding new motivations by trying something new, a fun project, go back to a hobby or even take that pilates class you have always wanted to try.