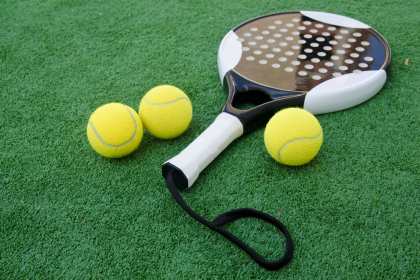 Racquet sports between tennis and squash, this sport was introduced in Spain by immigrants from Latin America.
More than two million people in Spain play regularly, the popularity is such that the number of players is more important than the number of tennis players.
Played essentially in doubles, Padel is played with a specific racquet and a ball similar to a tennis ball.
Easy sport to learn and less physical than squash or tennis, not requiring as many skills. It is accessible to all ages and is very attractive because of its social nature. An ideal sport to play with friends, family or colleagues.
Not very well known in Luxembourg, there is no doubt that this new sport will make increase in popularity and followers.
Coach and Founder, Thomas Nielsen, is a professional padel player and teacher. Send us a quick email for more information!