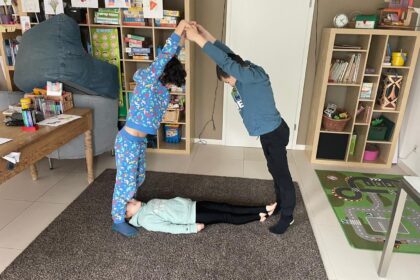 What is bullying?
Bullying is a situation of sustained harassment exercised by one or more people on another. It usually occurs in school, sports or social settings and causes great suffering to those who are victims.
Together with Psyfamille we have put in place several workshops for children from 6 to 15 years old about gaining SELF-CONFIDENCE  through physical activity. Self-confidence is defined by a person's ability to believe in their potential, worth and abilities. With the help of Catherine Verdier's (Psychologist-Therapist-Analyst for children and adolescents) team we were able to set up our first session.
You wonder, how does sport restore self-confidence? Even if we tend to forget it, physical health and mental health are intimately linked. By pampering the first, we boost the other. Self-confidence and self-esteem having a fundamental role to play in our mental health, it is necessary to take care of it. Regular practice of a sport improves physical appearance and posture. By developing your muscles, you will naturally adopt more open, straighter postures. Body transformations related to sport can make you feel better about yourself. By modifying attitudes, sport helps to develop self-confidence.
Follow us on Facebook, LinkedIn and Instagram